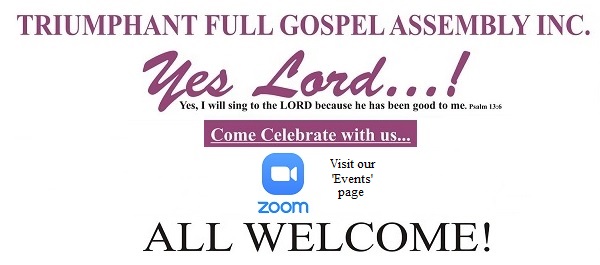 Welcome
×
Grace and Peace be unto you, from God the Father and our Lord Jesus Christ....
In light of recent global and local events regarding COVID-19, and in an effort to adhere to the restrictions currently being placed on our city, TRIUMPHANT FULL GOSPEL ASSEMBLY, INC, is immediately suspending all IN-PERSON services and activities until further notice. Please join us on our online services. For more information, see our Events page. We will continue to monitor the situation as it develops and adhere to the guidance provided by the World Health Organization (WHO) and the Center for Disease Control (CDC). Please listen to the news and continue to PRAY.

Remember that through it all GOD IS IN CONTROL!
Blessings and LOVE to you ALL...
Bishop and Apostle Bayne...💕💕💕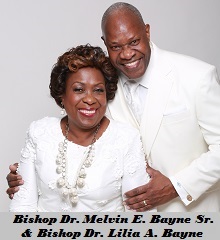 Triumphant Full Gospel Assembly, Inc. welcomes you to join us as we worship, praise, commune and fellowship together as one body of believers in Christ. We are confident that our ministry will offer you a wonderful opportunity to experience spiritual growth and maturity.

We believe that our website will serve as our means to uplift, encourage, and inspire you and your loved ones. May your burdens be lifted; may you feel comforted and as the Lord reveals His plan and purpose in your lives; may you be inspired and encouraged to become active and involved in the GOSPEL of our Lord Jesus Christ.

Be encouraged with God's Word:

"I am the vine, ye are the branches: He that abideth in me, and I in him, the same bringeth forth much fruit: for without me ye can do nothing."
~~ John 15:5 (King James Version)



May God bless you and keep you.

"The Lord bless thee, and keep thee:
The Lord make his face shine upon thee, and be gracious unto thee:
The Lord lift up his countenance upon thee, and give thee peace."
~~ Numbers 6:24-26 (King James Version)